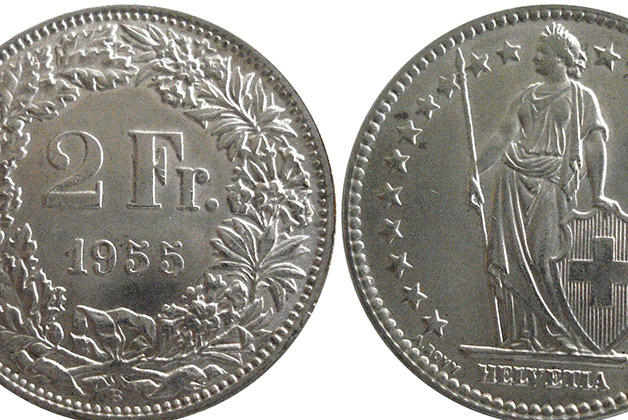 Fondata nel 1879, la Società svizzera di numismatica è la maggiore associazione dedicata allo studio e alle collezione delle monete nella Confederazione elvetica. È conosciuta anche come SNG (Schweizerische Numismatische Gesellschaft), SSN (Société suisse de numismatique), SNS (Swiss Numismatic Society). La Società riunisce sia associazioni che istituzioni svizzere e individui interessati alla numismatica; una delle sue caratteristiche principali è proprio la pluralità delle lingue che vengono usate per le sue pubblicazioni (inglese, tedesco, francese e italiano).
La Società svizzera di numismatica pubblica ogni anno la Rivista svizzera di numismatica (conosciuta anche come Revue Numismatique Suisse, Swiss Numismatic Review, e Schweizerische Numismatische Rundschau) e, con periodicità quadrimestrale, la Swiss Numismatic Gazette.
La SSN è membro dell'Accademia svizzera di scienze morali e sociali (ASSM) e favorisce contatti tra collezionisti, ricerca e commercio facendo incontrare persone e progetti, promuovendo la numismatica con edizioni proprie e rendendo possibile la pubblicazione di opere in Svizzera e all'estero. Nella SSN esistono diverse tipologie di soci, e tutti ricevono annualmente un volume della Rivista Svizzera di Numismatica e quattro numeri della Gazzetta Numismatica Svizzera, oltre ad avere diritto a riduzioni all'acquisto della altre pubblicazioni societarie.
Fra le tante monografie più importanti pubblicate, nelle quattro lingue societarie, dalla Società svizzera di numismatica, sono da ricordare almeno The Coins of the Cappadocian Kings di B. Simonetta, Monnaies grecques en Gaule: Le trésor d'Auriol et le monnayage de Massalia, 535/520-450 av. J.-C. di A. Furtwängler, The Coinage of the Bar Kokhba War di L. Mildenberg, Die Münzprägung der Stadt St. Gallen 1407 bis 1797 di E. Tobler, B. Zäch, S. Nussbaum. Si prosegue con il saggio The Coinage in the Name of Alexander the Great and Philip Arrhidaeus di M. Price, Die Goldprägung der gallischen Kaiser von Postumus bis Tetricus di B. Schulte ed infine con Coins of Punic Sicily di G.K. Jenkins.